Checkout How to Make Money Online from ZNetLive's Affiliate Program. You can earn online at ZNetlive if you follow our guidelines as mentioned here below.
Website Hosting is a Hot business for many years now. It would increase in the years to come. You can earn by buying and selling hosting packages. Website business would increase and therefore Hosting business would also increase.
At some point of time, we all have tried multiple easy ways to earn money, and have searched how to make money online, be it doing online surveys, installing apps in our cell phone which pay, using ads from AdSense on the blog, etc. But how much you earn by these after making the best of your efforts? Hardly any. Here I'm sharing a way to earn handsome money just by referring a link to anyone or simply, affiliate marketing. As you read the word 'affiliate marketing', many questions might have popped up in your mind. What is affiliate marketing? How to do affiliate marketing?
It is simply a system where an individual refers another to use some service and in turn, gets paid some amount from the company/organization/business who is the provider of that service.
In a survey, it was found that 82% of people seek recommendations from friends and family when considering a purchase. We all suggest certain things or products or services to our friends or family members, and the time has come when we get the credit for doing so. There are many affiliate programs but we must find the easier and the one that pays more.
So, here I'm sharing the best affiliate program and the best affiliate company that has paid me a generous amount of money.
The affiliate program I'm talking about is of ZNetLive, a leading Indian web hosting and cloud hosting provider that has paid more than ₹11750000 to its affiliates since 2001 and provides one of the highest paying web hosting affiliate program. It's as easy as one-two-three because it requires no technical knowledge. ZNetLive provides many services which include – domain names, web hosting, business email services, dedicated server, VPS, Cloud server, Microsoft Office 365, managed cloud services, SSL certificates and more.
Affiliate marketing is a real big industry and there are many other affiliate marketing companies, referrals, and powerful influence marketing in virtually every industry for marketers to promote, but they ask for investment. The best thing about ZNetLive's affiliate program is you don't need to invest a penny in it.

How to start?
1. Sign up for ZNetLive affiliate program by visiting their affiliate sign up page- ZNetLive. Provide some of your personal details asked there to become an affiliate. You don't need to be their customer to become an affiliate.
2. Once you sign up, you will get a unique URL which contains your affiliate ID. This URL acts as your website to sell their services and products, and earn the commissions.
3. Share your URL on Facebook, Instagram, Twitter or any social media you use.
4. If you run your blog or a website, then you can have digital marketing banners, mailers and text links for free to place them on your website or blog. You can also write some blog posts on web hosting and attach your URL to it.
Make sure you share it with as many people as you can to increase your chances of earning more. Look for people who want to buy domains or any other ZNetLive's services, and mail them your URL. Whenever your URL is clicked and some purchase is made, ZNetLive's automated system notifies you and transfers your commission into your account.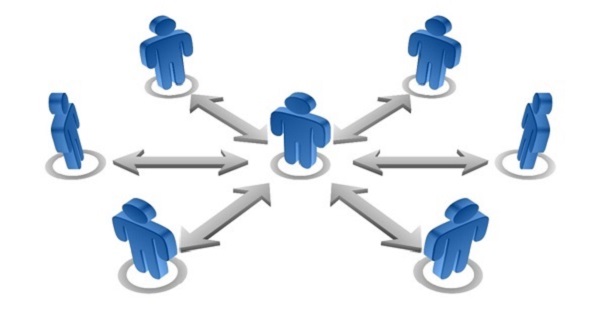 How much can you earn?
There is no limit. Every sale from your URL earns you a good amount and you can earn bonus commissions ranging from 3%-10%.
ZNetLive's affiliate program also rewards top 3 affiliates every month which makes it the best web hosting affiliate program.
Cashing Out:
You need to provide your bank account details to redeem your income if you are an Indian customer. Those residing outside India can use PayPal for financial transactions.
Note: You'll not be permitted to link your URL or ZNetLive banners on your site if yours is – a software piracy site, adult site, ROM or emulator site, site engaging in or promoting hateful or racist speech etc.
ZNetLive is a very professional hosting company, with a great reputation on the web, and has stepped ahead from "let's give it a try" to one of our favorite affiliate programs.
Visit a page If you are looking for ZNetLive Coupon Code.
Check out How Can you Save money with Coupons at CashFry?