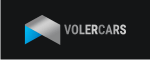 Get Flat 10% Off on Self Drive Car Booking
1:15 PM
Get flat 10% off on self-drive car booking over 90 hours.
Book self-drive cars in Delhi/NCR, Bangalore, Chandigarh etc.
Volercars self-drive cars rent starts from Rs. 35 per hour.
There are hatchback cars from Rs. 35 per hour, sedan cars from Rs. 80 per hour, SUV from Rs. 90 per hour and Luxury Cars from Rs. 170 per hour.
Book through the website or mobile app.
Use the given Volercars coupon code.