Must have Gadgets for Men
Check out the list of Must have Gadgets for Men. Latest Gadgets of 2019 which every man can think of buying. Every Gadget has unique features. You can choose as per your requirements.
It can monitor your heart rate, Step Counter, Calorie Burnt Counter, Sleeping Monitor, Running, Cycling, etc.
You can get Whatsapp messages, Facebook Messages, and call notifications via Bluetooth.
There is an Alarm Clock, Sedentary Reminder, Gesture Control Functions, Remote Camera, Anti Lost Functions.
It can be connected with a smartphone. Must read the user guide and follow.
It has got up to 20 days of battery life.
If you turn on automatic Heart Rate feature, the expected battery life is 3-9 days.
It has got 0.78" OLED touch screen.
It has an adjustable strap length of 155 – 216mm.
There is a call and notification alert.
Read messages and notification from Uber, WhatsApp and others.
There is a provision of heart rate monitoring, sleep analysis and step tracking.
You can ring your phone if it is misplaced.
It is water resistant up to 50 meters.
It has got a phone-unlock feature for Android Only.
It is portable. Legs of the can be folded.
Sturdy Table with verticle extension of Legs.
Soft Notches to stop things from rolling down.
This table is useful for all laptop models.
There is a fan to cool the heated laptop.
There are orifices on table to keep laptop cool
It is a natural way to cool OFF the Laptop without using fan
There is a Drawer on side to keep CD etc
There is Sidemini table for External Mouse
It is a multipurpose Folding Table.
It is made of High-Quality Material
The outer shell is reinforced with unbreakable sturdy fiber.
It is pick-pocketing protected.
Quick Access to Pockets to keep Wallets, Keys, Chargers.
There is a secured sunglass compartment.
Laptops up to 15.6 inches can be accommodated.
It has got an advanced organizer inside.
It has got foam padded zipper pockets for notebooks.
You can keep laptops up to 15.6 inches diagonal.
There are internal organizer pockets and handy key clip to Store small accessories.
It has got a discrete side zipper pocket where you can store your personal items.
There is an expandable side mesh pocket where you can keep your beverage.
There are multiple loops and straps which provide quick access to your essential items.
It has got durable handles on the top and center.
Storage Box for Electronics Products.
You can keep small electronics, power adapters, and memory cards in it.
It is a molded plastic exterior.
It has got outer dimensions are 9.5 x 5.25 x 1.88-inches
There is 1 year limited warranty.
Bosch GLM 30 is an Electronic device which measures distance with the help of laser light. It is a very good tool for civil engineer and other professionals who need this wonderful tool. If you use measuring tape, it is time-consuming and laborious. It is a single button operation which you can operate very easily. But this laser measure is little tough and resistant to dust, splashes and impacts.
Amazon Kindle Paperwhite:
A gadget is a small tool or machine, which performs the specific function; broadly a gadget is a tool which is powered by electronic principle. A gadget makes our life easy and comfortable and if life is easy and comfortable then you can enjoy your life to the fullest. For men, gadgets are an asset and it is the perfect gift for them. If you are planning to buy gadgets online then before buying check out our Amazon Free Coupon India.
This current age is of e-Books, as the storage space is very expensive for the paperback books.  Most of the people love reading the e-Books. Amazon kindle paperwhite provides a platform which makes your reading experience amazing. This is also Amazon's one of the best selling products.
Camera: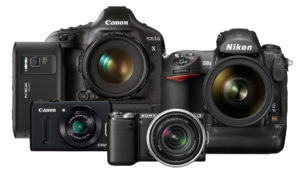 A camera is one of the most important Gadgets for people who love to capture the best moments of their life; as these moments never come back. A man must have a good quality camera in order to hold the best memories of their life.
Power bank: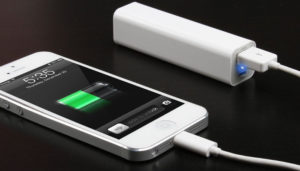 If you are having the world's best gadget in your hand but you are having it without power then there is no use of it. It's very easy to carry a portable battery bank in your pocket; especially when you are planning for a long journey.
:
For music lovers, speakers are important gadgets. Flip speakers are the best when you are stuck rugged location and want to listen to live music. This is the time when you can impress people with your gadget.
Alarm Clock:
Waking up early in the morning is the hardest thing to do for men. In order to wake up early in the morning, a man should possess an alarm clock. A smart alarm clock with few features; like the alarm tone of your favorite song, which makes your morning pleasant.
You must check out Electronic Gadgets A Blessing or a Curse.