Kuttikanam is a village in Idukki district which has a very cool climate around the year. This territory was under the rule of Changanachery kings. In 1756 the Travancore kings conquered Changanachery and so this village came to be under them. The summer palace of the Travancore kings was located in Kuttikanam.
Missionary Henry Baker started coffee plantations here then there came to be tea plantations which were ideal for the hilly terrain. Under the British, Kuttikanam was developed as a resort.
There is a very famous waterfall called Valanjanganam Waterfalls. The water falls from a height of 75 ft. and it is an exotic and soothing feast for the eyes and the mind.  You can book your flight and Hotel at the discounted price with Yatra Coupons.
Kuttikanam can be reached by road from Kochi airport and Ernakulam railway station as it is only approximately 120 Kms. away. From Kottayam railway station it is only 67 Kms. away. Kuttikanam is 3500 ft. above sea level making it suitable for tourists around the year. The peculiarity of this place is that it gets covered by mists throughout the day with clearing up of the mists also taking place at regular intervals.
Families would enjoy a walk through the hilly terrain and also enjoy the peace and tranquillity of this region. Adventure travelers and nature lovers normally like to come to Kuttikanam to enjoy themselves and to visit the neighboring tourist spots. There is an artificial forest with Pine trees spreading over 100 acres and a visit to this forest is recommended as it is filled with many birds and rare species of birds which can be enjoyed by bird lovers. Other animals found in Kuttikalam are tigers, bison, and monkeys.  You can book your flight and hotel through Make My Trip.  You can save a significant amount by using MakeMyTrip Coupons.
There is Marian College offering Graduate and Postgraduate Courses.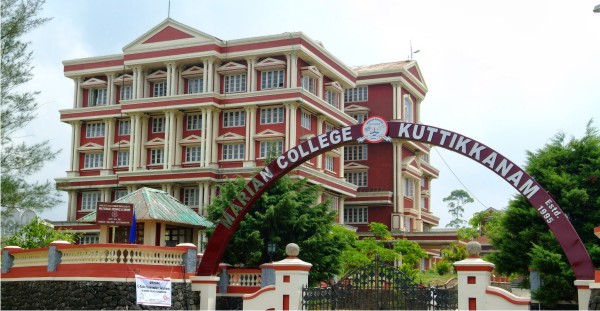 Other places close to Kuttikanam which must be visited are Parinthupara. From here tourist enjoys a panoramic view of the village Peermade which is only 2 Kms. away from Kuttikanam.
A visit to Thottapura is also recommended as this was the place where the Travancore royals stored their weapons.
Baker Hills (Thrisangu Hills) has great scenic views and therefore a walk through this area would be enjoyed by all young and old.
At a distance of 22 Kms. from Kuttikanam is Vagamon. This is a hill station on the Kottayam Idukki border at an elevation of 1100 meters. This was also discovered by the British. Vagamon has beautiful hills, valleys, and waterfalls. In Vagamon, tourists go for trekking, paragliding, mountaineering and rock climbing. This resort town is visited by many foreigners and domestic tourists who make repeat visits. The peace and tranquillity of the scenic views of nature refresh the human mind and body. Young honeymooners would certainly come back to relieve the magic moments of their tranquillity in God's own country.
There are more places such as Tourist places to visit in Kochi Kerala India.