Thekkady Tourist Places
Thekkady is one of the state's hill retreats. It is surrounded by spice plantations and natural reserve forests teeming with wildlife. It is perfect for a relaxing vacation in the midst of greenery and natural landscapes.
Check out the Thekkady Tourist Places (Kerala in India).  We are writing about all the Great Places to visit in Thekkady. After all, Kerala is called 'God's own Country'.  You can check out the following video:
Nature lovers and adventure travelers must visit Thekkady. Thekaddy is located in  Kerala state, Idukki district. It is in the jungles of Periyar and is a natural wildlife sanctuary and has an area of 777 Sq. km. You can reach Thekkady by road from Ernakulam railway station or Kochi airport as it is only about 150 km away from these locations. If you want to reach Thekkady from Kottayam railway station it is only a distance of 114 km. by road, whereas from Trivandrum it is 250 km. by road.
Periyar National Park
You can book your ticket at the discounted price with ClearTrip Domestic Flight Coupons
Periyar Tiger Reserve
Periyar Tiger Reserve is located in Thekkady and inside the tiger reserve, there are watchtowers to view wildlife. The forests are very dense and evergreen and have Savannah grasslands.
Periyar Lake
There is an artificial lake with boating facilities formed by the Mullaperiyar dam from which wild elephants can be seen by tourists at close quarters from the safety of their boats. Herds of wild elephants come out from the forest to the edges of the lakes and it certainly is a feast for the eyes. It is the perfect idyllic setting for families, honeymooners and nature lovers as the elephants can be seen in close range.
Other animals that can be seen from the boats are the Indian bison, sambar deer, wild dogs, bonnet, macaques, leopards, barking deer, smooth-coated otter, and Nilgiri langurs.
Periyar forests have a great variety of flowering plants. They also have a large variety of orchids and grass. Many varieties of birds can also be seen in the Periyar forests. Thekkady is good for camping and hiking as well.
A visit to Thekkady in the Periyar forests will be enjoyed by all family members. Such trips bring families closer to each other and close to nature. The busy lives of people who are normally caught up in their daily activities leave no time to enjoy what nature has offered. It is therefore recommended that at least once in a lifetime families must move away from their busy schedules to enjoy togetherness with what nature has offered.
Kumili town is only 4 km. from Thekkady. It is a town with shopping facilities and all types of hotels to suit different budgets. Kumili is the largest Gram Panchayat. A day can be spent walking through the streets of Kumili town and to enjoy the delights of shopping.
Murikkady is only 5 km. away from Thekkady. It is famous for Cardamom, coffee, and pepper plantations.
Pandikuzhi which is 5 km from Kumili near Tami Nadu border is good for photography and trekking.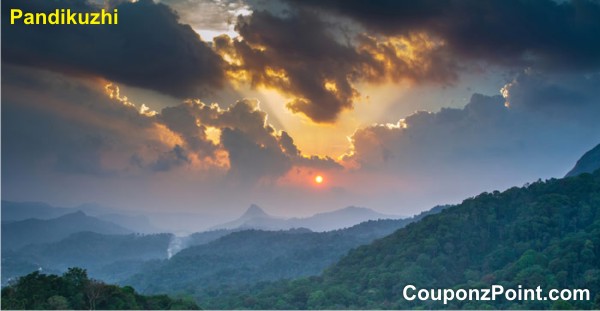 Vandiperiyar is home to tea factories. There are a government agricultural farm and flower gardens with orchid, roses, and anthurium. This is the world's largest auction center for cardamom.
A visit to Thekkady wildlife preserve is a guaranteed lifetime experience for one and all!  In Kerala, you can also visit Munnar Tourist places.  We have an article for the same in this blog.
You can visit the Tourist Places in Kochi in Kerala. There are beautiful Palaces and Temples in Kochi.