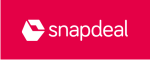 Buy Memory Card Online @ Upto 70% Off
1:30 PM
Buy Memory Card Online at up to 70% off.
Snapdeal offers 150+ memory cards from 2 GB to 128 GB and from class 6 to class 10.
Brands – Samsung, Transcend, Sandisk, Strontium, HP, Sony and more.
Snapdeal has sorted memory cards by their capacity, class, and brand.
Check out the collection and buy at hefty discounts.