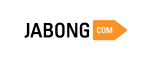 Buy Sneakers for Men @ Upto 70% Off
11:00 AM
Sneakers for Men up to 70% Off.
Jabong offers more than 4000 styles in a sneaker for men online.
Top brands – Incult, Nike, Puma, Vans, Benetton, Adidas, and more.
Sneakers' upper material – Canvas, Synthetic Leather, Suede Leather, Genuine Leather, etc.
Select from a wide range of men's sneakers.